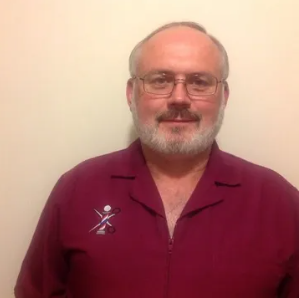 If you're looking for an experienced and skilled barber in Virginia Beach, look no further than Terry, the owner of Smitty's Barber Shop. With over 30 years of experience in men's grooming, Terry provides personalized attention and exceptional services to each and every client.
At Smitty's Barber Shop, Terry specializes in men's and boys' haircuts, offering a full range of grooming services to meet your specific needs. As the owner and sole barber at our shop, Terry takes pride in providing an old-time barber shop experience with modern techniques.
In addition to haircuts, Terry offers traditional hot shaves, providing a relaxing and comfortable experience that will leave you feeling refreshed and revitalized. Using only the best techniques and products, Terry ensures that every shave is smooth and luxurious.
At Smitty's Barber Shop, Terry creates a warm and welcoming atmosphere, where clients of all ages can feel comfortable and at home. Whether you need a quick trim or a complete grooming makeover, Terry at Smitty's Barber Shop is the go-to barber in Virginia Beach.
With over three decades of experience as a men's barber, Terry is passionate about providing the highest level of personalized service to each and every client. Come and experience the difference for yourself - visit Smitty's Barber Shop today!